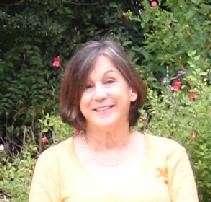 Trish Rafalow, MA, MSW, LCSW
100 Europa Drive, Suite 502
Chapel Hill, NC 27517-2357

(919) 942-5414





Psychotherapy for individuals, couples & families
In our society, the pursuit of happiness—which is even one of our "unalienable Rights" ensconced in the Declaration of Independence—is often the life goal we establish for ourselves. And we frequently measure our success in that pursuit by our relationships with coworkers, friends and family as well as our sense of security, our jobs, our wealth or even our accumulated "toys." These all go into our sense of well-being. But there is an often repeated observation that the goal in life isn't happiness so much as it is meaning and that a sense of meaning is what promotes happiness.
Although it can be quite normal, conflicts and disturbances in our lives can be important warnings that new approaches are needed to achieve a meaningful and happy life. Anxiety, alienation, unexplained or unusually severe anger or depression can also be additional wake-up calls that our old way of being in the world is no longer working well. When our mental health is under stress it can sometimes feel hopeless.
"Hope is a stance, not a calculation. We don't find hope. We become hope."
Francis Moore Lappe
It was Socrates who said that the unexamined life is not worth living. And, although he was referring to a more broad philosophical examination, it can certainly be applied to examining ones way of being in the world. Psychotherapy can provide significant help in examining ones life, developing a plan and making the changes that can create a more meaningful and happy life.
I have been a psychotherapist for over 30 years. My approach is to work very practically: primarily, though not exclusively, using the techniques of cognitive behavioral therapy. Research consistently shows that CBT is the most effective treatment for anxiety and depression and it is a very helpful tool for other mental health problems such as coping with chronic illness or chronic pain, eating disorders or problems with relationships.
What we will do, if you chose to see me, is develop a set of goals and a plan to work on achieving those goals. We will develop a working relationship and a trust in that relationship and, together, we will work toward your goals. Homework assignments accelerate change in both your thinking and behavior, so I encourage all clients to practice new behaviors and ways of thinking outside of therapy.
My background and training as a licensed clinical social worker helped to form an approach to psychological issues in a social context; we are social animals and, therefore, we reflect our culture. We live in a competitive, often isolating culture and many of the people I see professionally feel alienated and, sometimes, inadequate. As a therapist who has worked with many people over the years, I know that hope is possible and, therefore, change is possible.
© 2007,2009,2012 Trish Rafalow