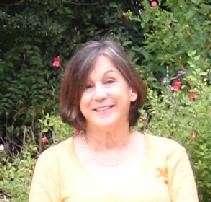 Trish Rafalow, MA, MSW, LCSW
100 Europa Drive, Suite 502
Chapel Hill, NC 27517-2357

(919) 942-5414






Appointments
My office hours are Monday through Thursday from 1 PM to 7 PM (i.e., the last appointment begins at 6 PM).
My fee is $110 per 50 minute session. I am on many insurance companies' in-network provider panels. However, I'm no longer accepting new patients using Aetna or Cigna insurance. If you are planning to use your company's Employee Assistance Program, I'm no longer accepting LifeSync, Humana or Magellan. For others, check with your insurance provider to determine if I am an in-network provider for your insurance company; if so, your copayment will be determined by my contract with them. Copayments are due at the time of the appointment. Please obtain an authorization prior to your first appointment if you wish to use your insurance.
Call me at (919) 942-5414 to make an appointment.
I also accept online payments.