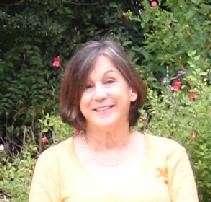 Trish Rafalow, MA, MSW, LCSW
100 Europa Drive, Suite 502
Chapel Hill, NC 27517-2357

(919) 942-5414





Biography
Establishing a trusting working relationship with one's therapist begins with knowing a little about him or her.
Originally from California, my husband of 42 years & I have lived in the Chapel Hill area since 1976. I have been a psychotherapist in private practice since 1989.
I received an M.S.W. from the University of North Carolina at Chapel Hill, an M.A. in Education from California Polytechnic University in San Luis Obispo and my B.A. is in Psychology from San Francisco State University.
I have worked in mental health centers, clinical practices and employee assistance programs in California, Montana and North Carolina including at both Duke University and UNC Chapel Hill. My psychotherapy practice includes individual psychotherapy, couple and family counseling and employee assistance counseling. My clinical expertise includes working with people who are experiencing anxiety and depression as well as those dealing with chronic illness, chronic pain and eating disorders. Couples counseling includes premarital and marriage counseling as well as gay and lesbian issues. I also occasionally run therapy groups for weight loss, stress management and adjustment to chronic disease.
In addition to my clinical practice, I have provided clinical supervision for both graduate and Registered Nurse students, lectured at local colleges, and I have taught classes such as effective parenting, improved supervisory techniques, assertiveness training and more effective communication skills.
I have also served as a legislative intern and owned a profitable travel agency. I believe that being engaged in one's community is important for mental health. I have been Chair of the local Sierra Club group, I served on the Orange County Commission on the Status of Women, the Carrboro Planning Board and, most recently, a County park design committee. I have also volunteered as a docent for the American Dance Festival and with various animal protection organizations.
© 2007-2015, Trish Rafalow